Learn More About ExcelFrog.com
Hi, I'm Thomas. I'm a French product manager, and I've been using Excel at work for years. Coworkers and friends regularly ask me for help for their Excel problems, so I decided to create this website in September 2016 to share my knowledge more broadly.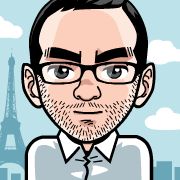 I'm trying my best to keep this website and the tutorials as clear, short, and simple as possible. I hope you'll like the content you can find here! And if you do, please help me spread the word with Twitter, Facebook, Linkedin, or Email. Thanks :-)
If you have any questions or feedback, feel free to contact me:
Cheers!
---